LISTINGS IN 70+ COUNTRIES IN 100 LANGUAGES IN A FRAMED RESPONSIVE DESIGN AND YOU GET THE LEADS! [$149/YR.]
Your website visitors search for properties on your OWN URL! Installation resource available*
OPTION 1-AMALFI COAST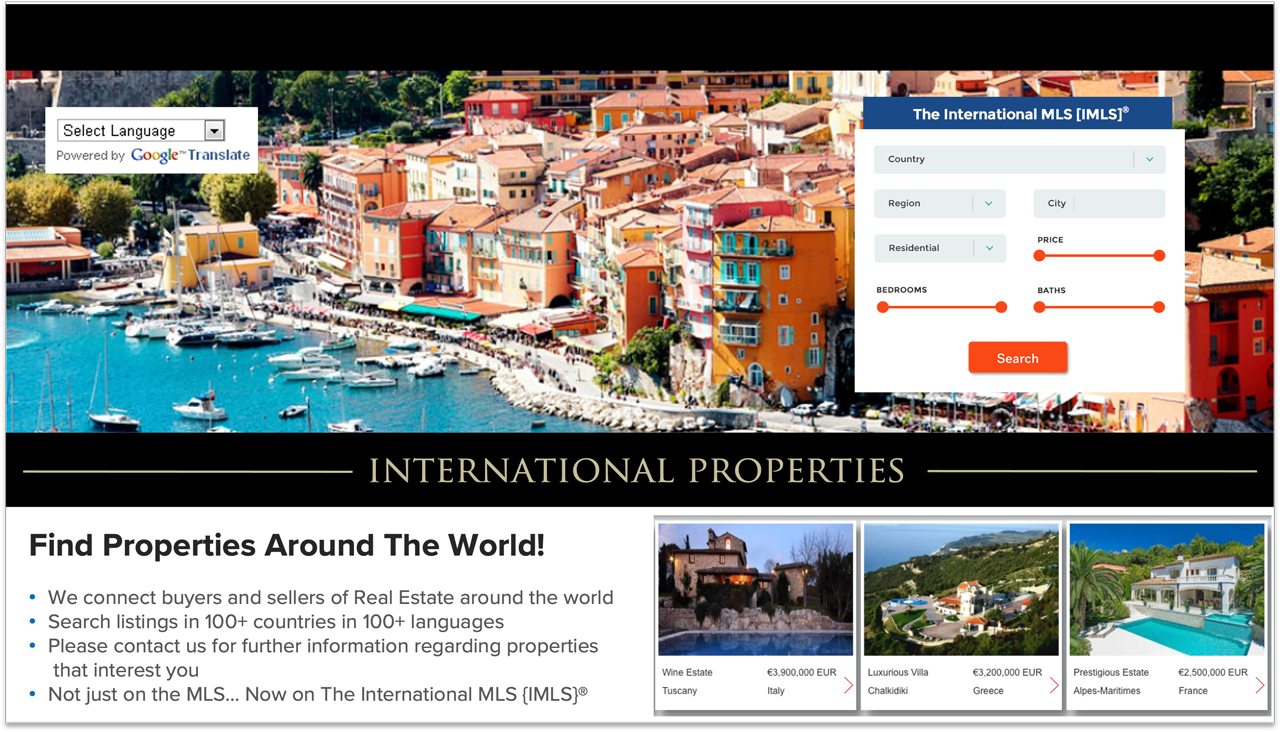 OPTION 2-VENICE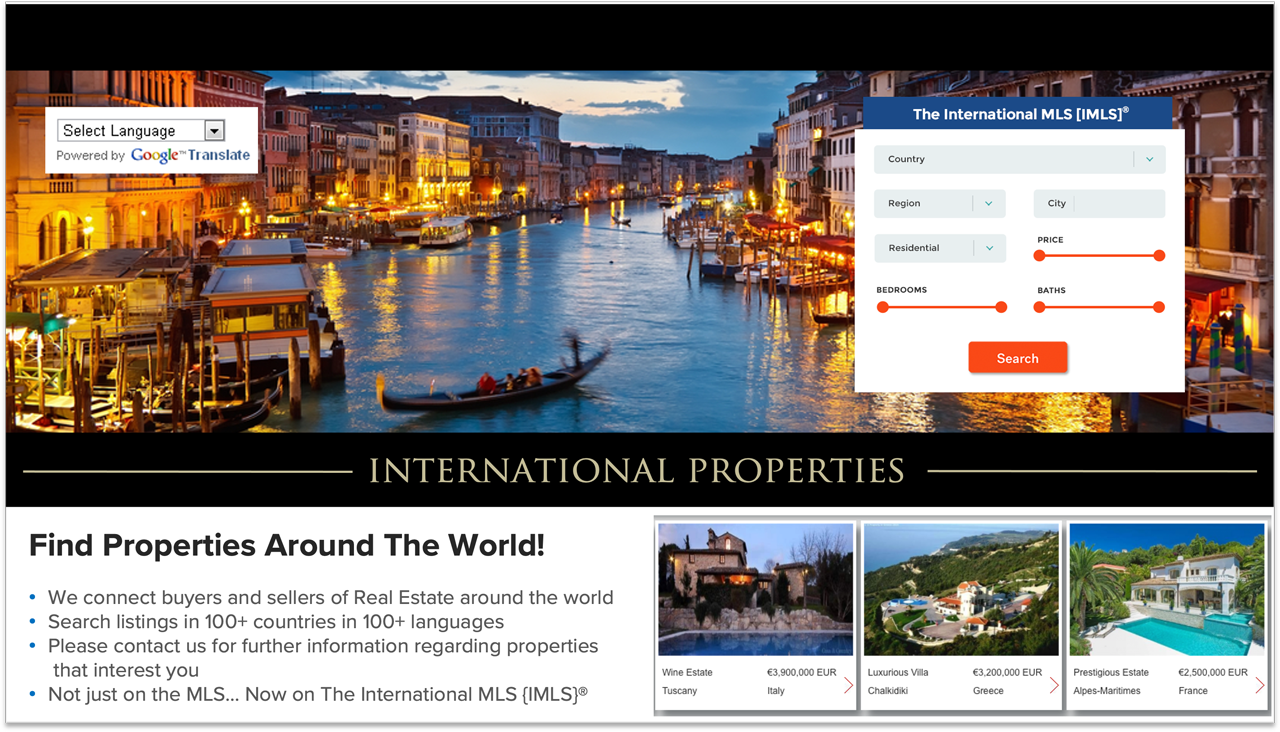 OPTION 3-GREECE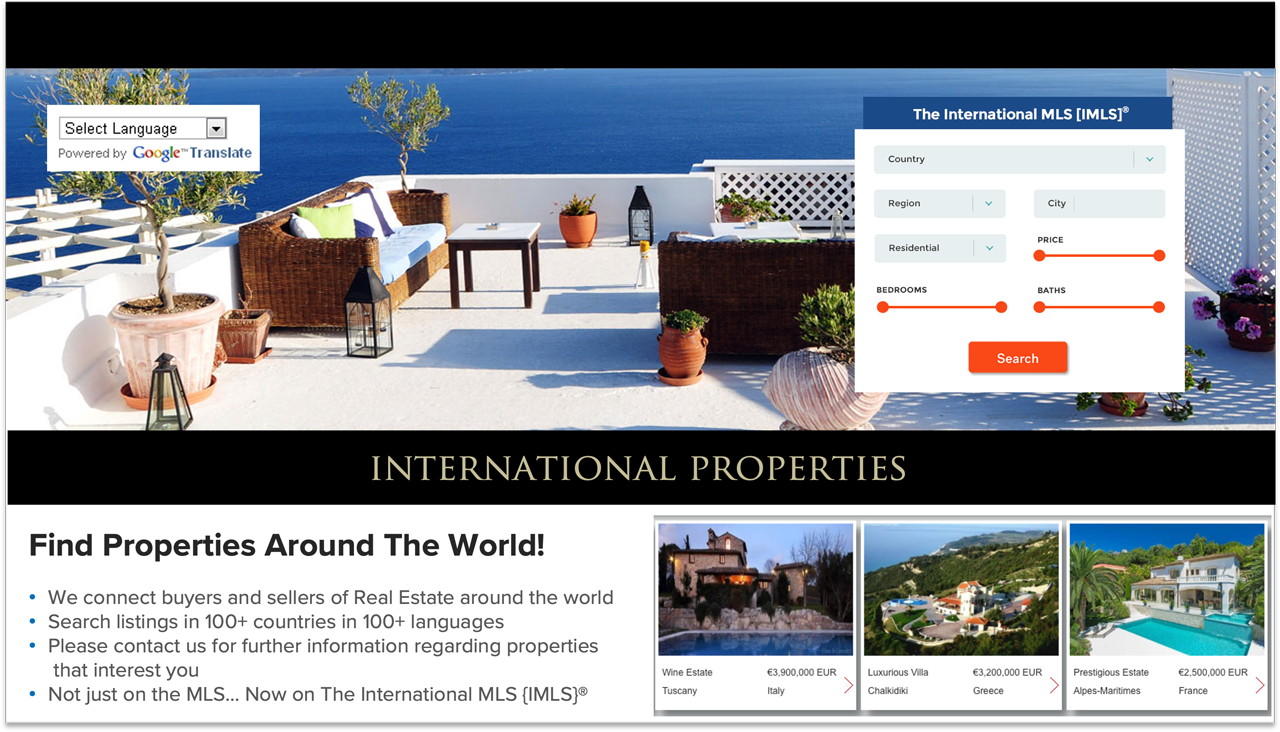 OPTION 4-TUSCANNY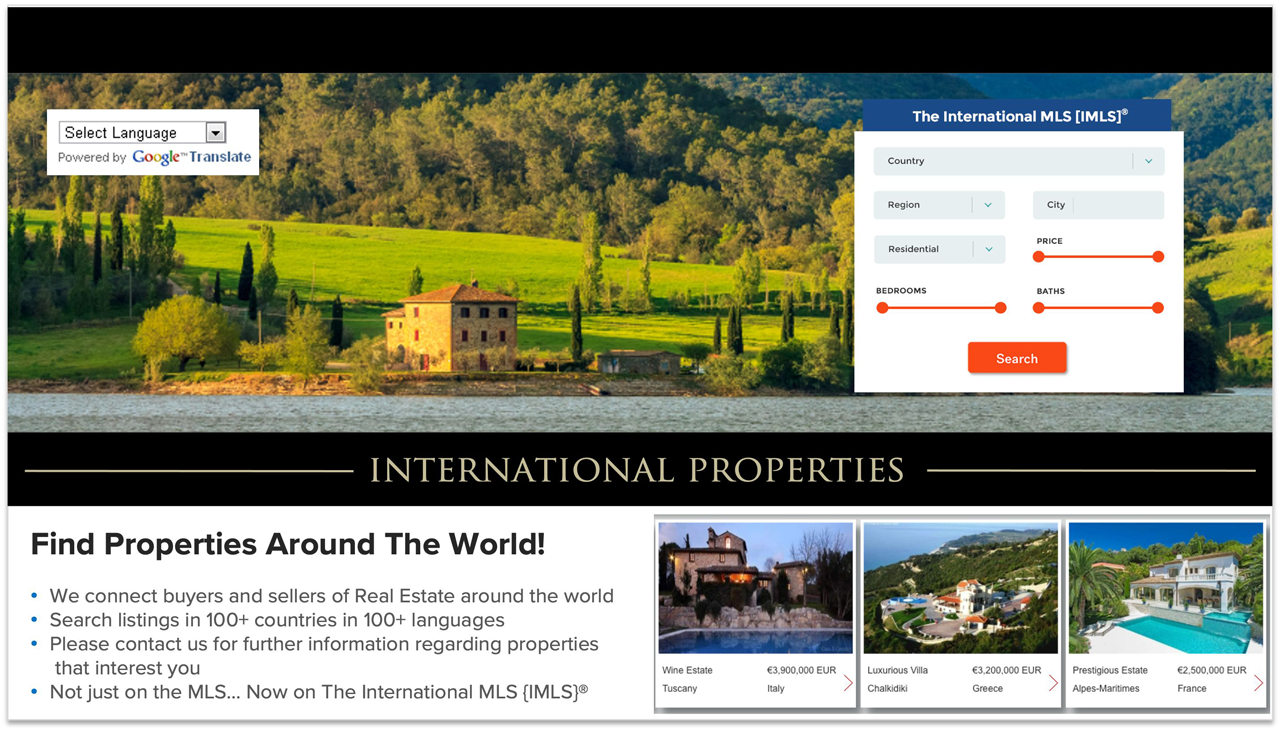 You Must First Become An IMLS Member. 5th choice available with rotating photos.
*Selected technology partner available to assist all installations for a nominal fee.
Get your own IMLS Framed page with search and Google Translate listings in 70+ countries in 100+ languages & YOU capture the leads! SEE OPTIONS!