About Us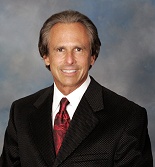 Dr. Daniel Nussbaum ~ CEO/Founder
Daniel Graduated from Long Beach High School in New York as President of the High School Honor Society, receiving awards such as "Who's Who in American High Schools, 1970" and the National Merit Scholar Letter of Commendation. He attended the State University of New York on full academic scholarship for three years before leaving early to attend the University of Pennsylvania School of Dental Medicine where he graduated in 1977.
After 22 years of owning his own dental practice, Dr. Nussbaum decided to leave dentistry and become both a licensed Investment Advisor and Real Estate Broker and was President of Malibu Asset Management. Dr. Nussbaum started San Fernando Valley Realty and West Los Angeles Realty in 2004 and created over 250 web sites across the USA as well as being the CEO/Founder of TheInternationalRealty.com.
---
Richard Levin ~ Chief Operating Officer
Richard Levin has held positions as Chairman of PIF….Private Investors Forum; served as President of Hartford Financial Corp., a full service Finance and Leasing Company and was C.E.O. of Blue Ribbon Services, a Food Service and MassTransit Management company.
While serving as President, he grew sales from $1.5 million to over $110 million per year, with over 1300 employees in three strategic locations and counted over 375 of the "Fortune 500" companies as his clients. Under his management, Blue Ribbon became the largest independent Food Service company in the Mid-Atlantic region.
After the sale of Blue Ribbon, he began his affiliation with Starbucks Coffee, becoming their exclusive distributor in the region.
In addition, Richard has held numerous other positions:
Serving as Consultant to the U.S. Department of Health, Education and Welfare
Served on a special task force for the Mayor of Philadelphia
Served as chairman of the industry's Public Relations Committee; as well as the chairman of the Accounting and Statistics Committee
Served as Chairman of the National Convention of N.A.M.A.
Developed the International Forum of Vending Machine Operators
Served on the Board of Directors of N.A.M.A
Member of YpO and PpO; as well as a member of WpO…. the World Presidents Organization
---
Kris Alvarenga ~ Executive Vice President, Technology
Kris is EVP, Director of Development for TheInternationalRealty.com, overseeing all National and International internet development functionality as just one of many aspects of his position. He has led the charge towards building the platform for which TheInternationalRealty.com network now resides on and continues to grow on a daily basis. Kris' experience with the Internet goes back to the early days of technology when the browser of choice was Mosaic and the connection speed was no larger that 14.4kbps. Self-taught in the art of web design, Kris would go on years later to fine tune his craft in college and graduate Summa Cum Laude. He would serve as a member of his college's Curriculum Advisory Committee afterwards and establish the school's first Mentor Program.
Kris has worked in concert over the years with many successful ventures such as Yahoo!, Homestore.com, CBS/StoreRunner, Kelley Blue Book and The NTI Group and now continues his journey under the reigns of Daniel Nussbaum and TheInternationalRealty.com.
---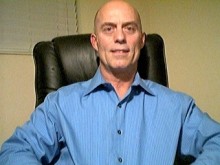 Steve Stanley ~ Vice President, Global Acquisitions
Having been fortunate in having his parents move their family to Southern California in 1970, Steve attended Cal Poly University before entering the corporate world . He was involved in the wholesale brokerage area of the insurance industry setting up distribution networks in the US, marketing proprietary products focused on large employer group benefits.
Becoming Vice President of AIM marketing and Ins services in 1994, Steve ran their Los Angeles office for three years. After leaving AIM, he worked with his own consulting business until 2004 when he entered the mortgage industry with Royal Bank of Canada.
Steve joined with The International Realty Inc. in 2010 to take advantage of his marketing abilities and has helped develop the listings database platform, creating relationships in many parts of the world.
---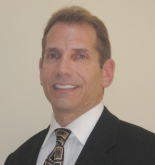 Dr. Richard Parker ~ Director of Marketing
Dr. Parker attended California State University Northridge for three years before leaving early to attend Los Angeles College of Chiropractic where he graduated in 1980. He is certified as a Chiropractic Team Doctor and specialized in the treatment and evaluation of athletic injuries and a Certified Disability Evaluator with the state of California.
After 24 years of owning and running a successful chiropractic practice, Dr. Parker decided to leave and become associated with TheInternationalRealty.com. Having learned the skills and techniques of effective marketing during his tenure as a Chiropractor, Dr. Parker now takes these benefits and is applying them at his new position with TheInternationalRealty.com.
---